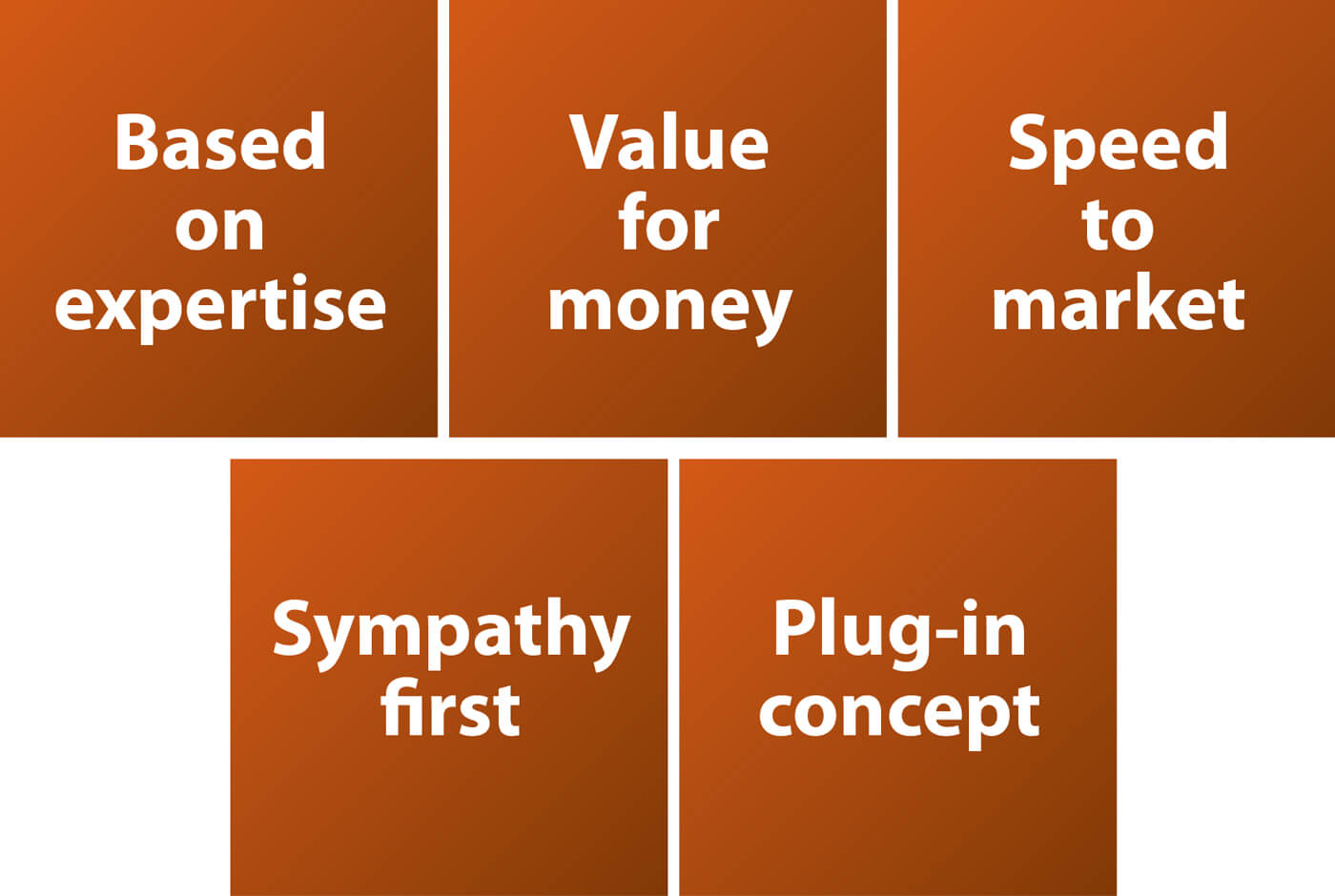 Our every move is based on expertise.
Over 25 years of experience in consumer, business-to-business and institutional communication guarantee a smooth track over the dance floor of communication. Now is the time to stun your competitors with strategy and creativity.
Value for money.
Big (international network) agencies no longer have the swinging drive. They have gained far too much weight and have lost their sense of rhythm. Braindance is
a lean organisation and we intend to keep it that way: exible, to the point, and dangerously effective. Thanks to a no-nonsense philosophy and a with a client- oriented approach, we avoid waste of time and money.
Speed to market.
We have surrounded Braindance with partners from every field of production: printers, publishers, web site developers, on line specialists, social media specialists, event organisers, fair booth designers and even PR specialists. You name it and we have a dependable expert we can call upon to implement our creative and strategic work.
Sympathy first.
It's very tempting to apply tips & tricks, to reach prospects by internet. But how many e-mails do you throw away each day? Before a prospect is really interested to read your message, he or she needs to know you and needs to establish an emotional connection with your brand. Even web-shops start to develop fysical shops to have that real human contact with their customers. If you want to create real customer experience, you need to be present in the real life of people, not only in the virtual life.
Plug-in concept.
For your creative communication and strategy we plug in all neccessary resources. But nothing more! And this doesn't mean we don't want to go the extra mile! It's in your intrest to work with a small, exible communication agency without giant over-heads. Braindance is proud on its solid core of craftsmen in communication. But Braindance is more. Your targets will determine which specialists we will plug- in. Depending on your needs, we'll allocate the up-to-date specialists in the field who are the most propriate to deliver a state-of-the-art campaign.